My cocoon cardigan is finished. It was a really fun project to make and the result looks fine. The model is so easy to make and so variable.It is much easier to make than a circle cardigan and it actually fits much better. The pattern is so very easy.
I used an acrylic yarn and crochet hook 6 mm. Hints are to not use a yarn that is too heavy and use a quite large hook so the result doesn't come out too compact. The lighter the result is, the better the cardigan will fit and be easy to wear.
This is a diagram:
I used a shell-pattern, which is fun to make and looks very elegant and worked. I tried this pattern first, but thought it got too compact and heavy. The shell pattern looks nice, but the original is a real yarn eater. Instead, I made replaced every other double crochet with a chain stitch.
Original shell is: 7 dc.
My shell is: 1 dc, 1 ch, 1 dc, 1 ch, 1 dc, 1 ch,1 dc
My YouTube-video is here.
This is the final square. But is it really a square? Isn't it longer at one side? Yes, it's true. After seeing pictures of plus size ladies in a cocoon I decided that I didn't want to have a large piece of material hanging on the back, so I added an extra wedge at one side. I made increases every third round.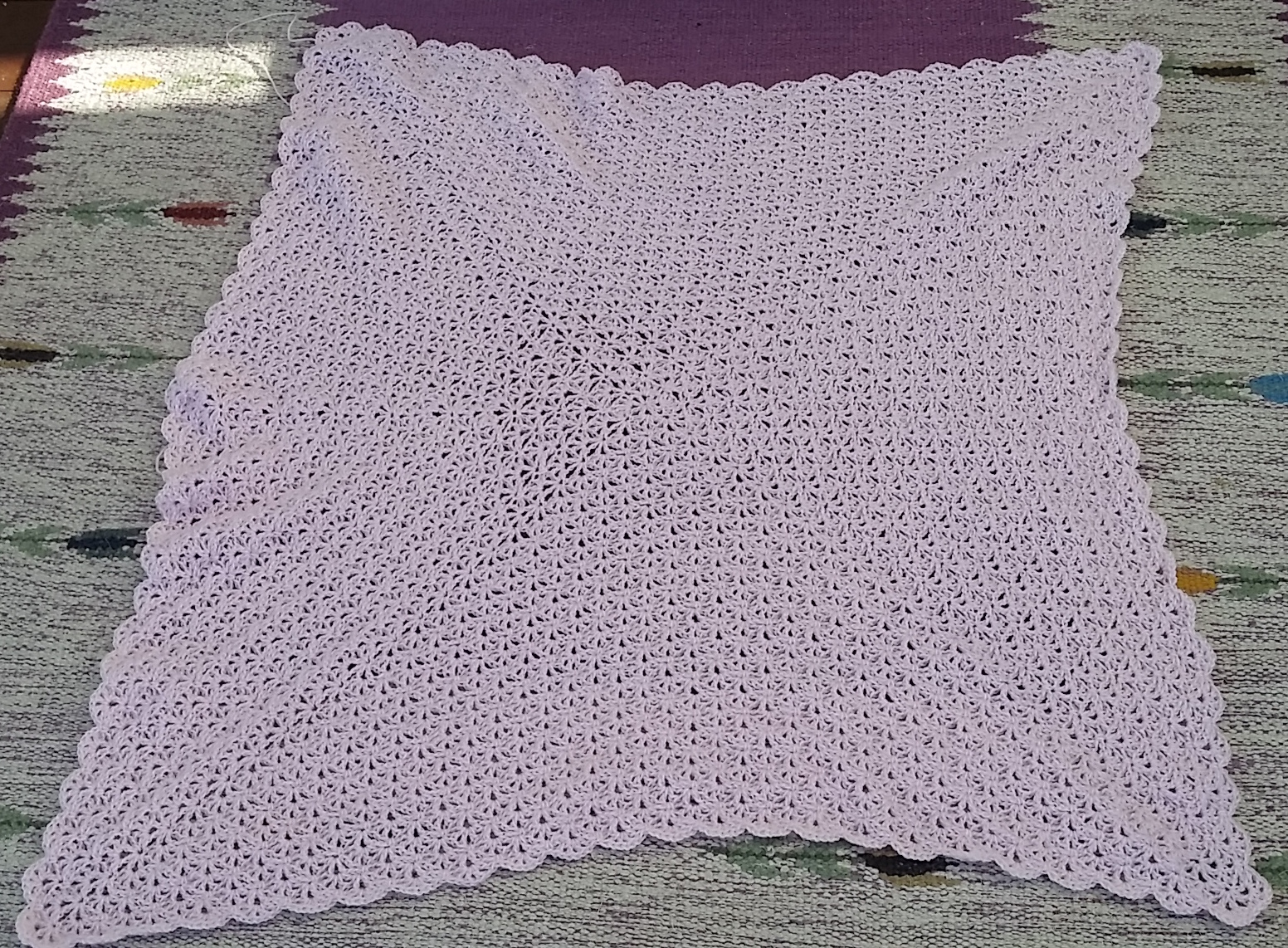 If you fold away the wedge you can see that the result is squarish.
The seams are sewn together. You can see that the back wedge is noticable visible. I left about 20 cm open space in the seam for the arms.

One sleeve is finished. I made the same shell pattern and fnished with a hem of crab stitches.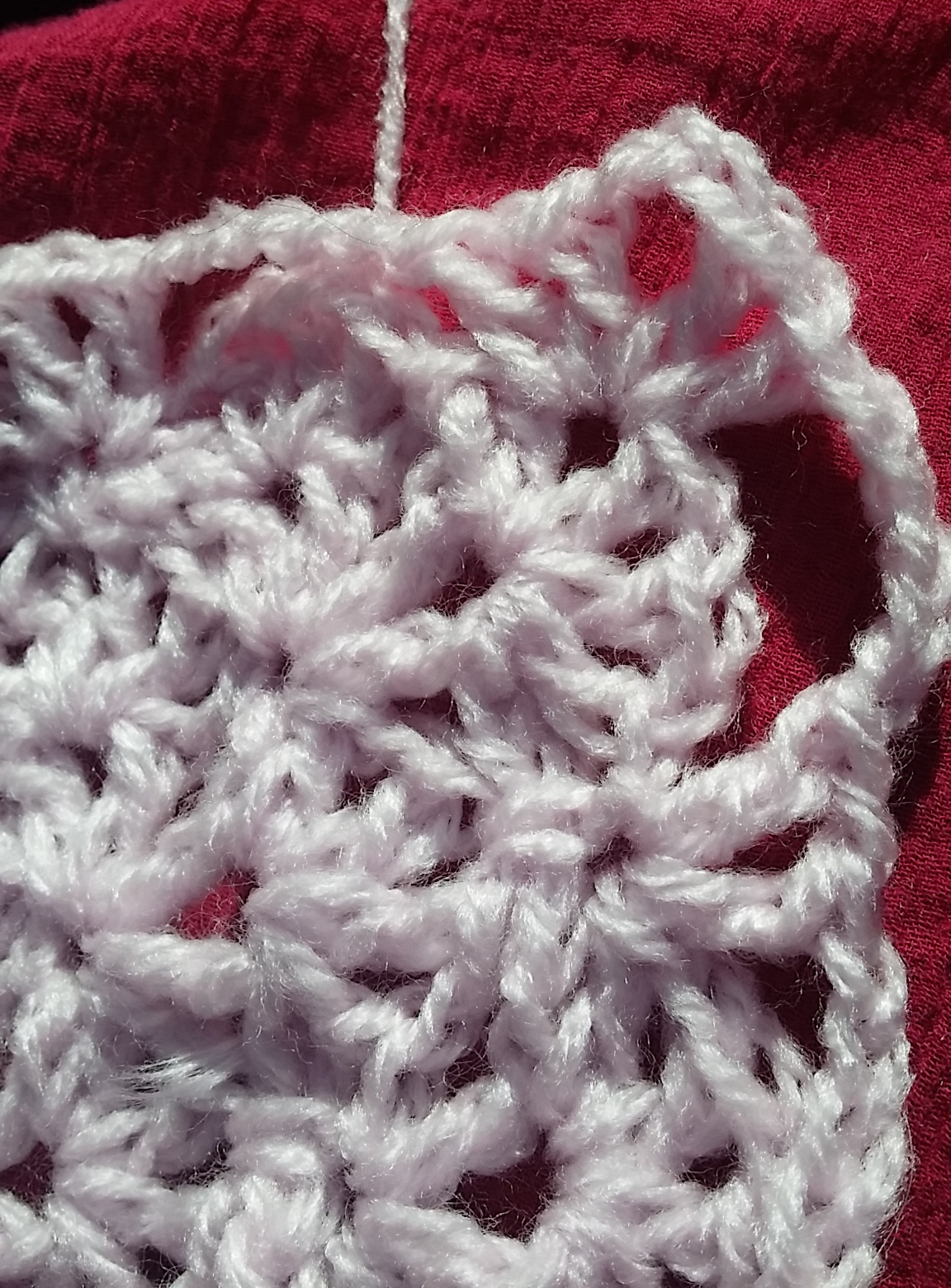 Here you can see the difference of the increases for the corner (vanlig ökning för hörn), the wedge (ökning för att få en kil) and just ordinary shell pattern (vanligt mönster)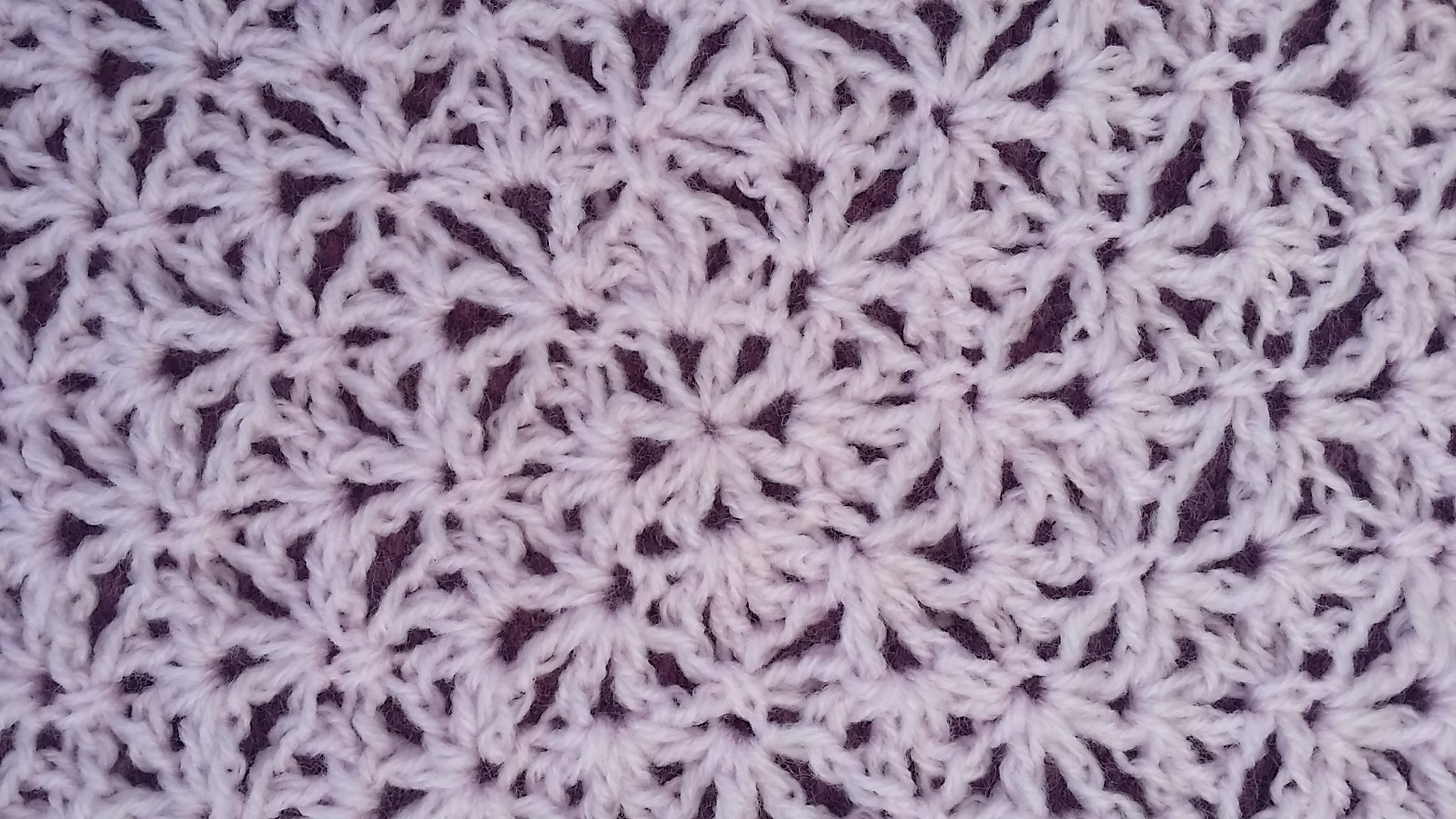 Just to increase your motivation and creativity: These are my trashed squares, before I decided to go with the shell pattern. Try your limits!